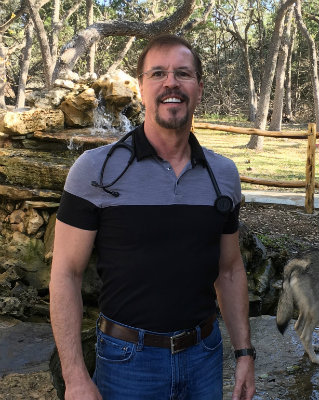 Over the years, I have met some very interesting people from all walks of life. Dr. Lane Sebring is one of the smartest men I've had the pleasure of coming across.
He has dedicated his entire life to helping people live their healthiest lives possible. How does he do it? A lot of research, a lot of trial and error and a lot of dedication to his craft.
I talked with him recently to learn more about his history, his thoughts on healthy living and more. He provided a ton of information that I think is extremely useful for people of all ages.
How long have you practiced medicine, and have you always had a passion for it?
I knew pretty early on in my life that I wanted to pursue the medical field in some capacity. It wasn't until I was in college that I began to really figure out what I wanted to do in the medical field.
Living a healthy, natural lifestyle has helped me feel a lot younger than I actually am. Using myself a bit as a test project, I began to develop my own personal philosophy on healthy living. That eventually led me to open up my practice over 20 years ago and then later on this passion led to the creation of a liquid supplement called Digestive Freedom Plus.
What are some challenges you have faced when running the Sebring Clinic?
Being a business owner is definitely rewarding, but a lot of hard work. I think the biggest change, in the beginning, was just understanding that I no longer have standard hours. It is really something that I need to pay attention to throughout each and every day. I want the clinic to be successful, and I also want every client we work with to feel like they are getting individual attention.
Over the years, I still feel like I am learning new things in regards to running a business. I will say it has been a fun journey though.
Explain what the Paleo diet means to you.
The Paleo diet to me is obviously something I am very passionate about. After doing a lot of research in my early days, I found that this was a diet that made a lot of long-term sense. There are so many different diets out there, but very few are sustainable.
There is no reason why a person can't follow the Paleo diet for the rest of their lives. I have had a lot of clients come back to me and explain just how easy the transition has been. Everyone falls into certain habits, but this diet takes things back to a simpler time.
Do you think the Paleo diet will ever become more popular than it is today?
It has certainly been refreshing to see the Paleo diet take off over the last few years from interviews, online articles, podcasts etc. I think that a lot of people are really starting to understand that it is different from other fad diets bouncing around.
As long as people give it a true shot, most come away very happy with the results. I still think a lot of people are not that welcoming to diets, so it's going to be tough for it to ever gain a ton of popularity.
What does the future hold for you and the Sebring Clinic?
I am always learning about the latest techniques and strategies as far as health is concerned. If I never adapt, I wouldn't be in the position I am right now.
As long as I continue to practice medicine, I want my clinic to be different. Anyone who visits will have the opportunity to discuss customized solutions specifically for them. By having my own practice, I can cater to individuals instead of giving cookie-cutter solutions to everyone. That's something still very hard to find in the industry.